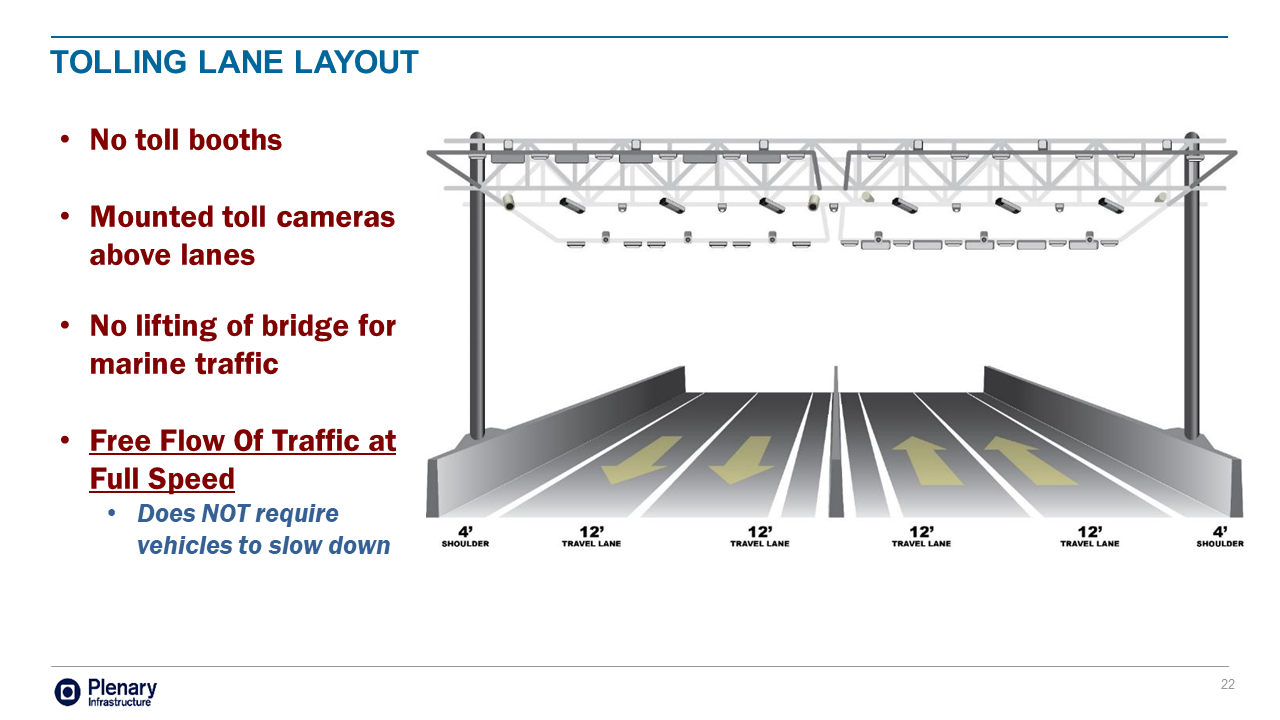 Tolling is often used a method of advancing construction of projects more quickly or for financing projects that would not be otherwise constructed. These projects may include the construction of new travel lanes, new roads and new bridges. Tolls are frequently used when a transportation department does not have any economically feasible and timely alternative funding sources for specific transportation projects.

Produce roads faster and help pay the cost of building roads more quickly

Directly connect those who use the facility with those who pay for them
The Federal-aid Highway Program, Title 23 of the United States Code (23 U.S.C.), offers states and/or other public entities a variety of opportunities to toll motor vehicles to finance Interstate construction and reconstruction, promote efficiency in the use of highways, reduce traffic congestion and/or improve air quality.
The use of toll revenue is restricted under all federal programs and is generally limited to the repayment of financing for the project and for operations and maintenance. Revenues may also be used for other eligible purposes in some circumstances.
An impactful evolution in the tolling arena is the use of electronic toll collection processes that lead to significant declines in the operating costs of toll facilities. Furthermore, electronic tolling collection efforts do not require the vehicle to stop, which reduces lines at tollbooths, reduces vehicle operating costs, and therefore directly benefits the traveling public.